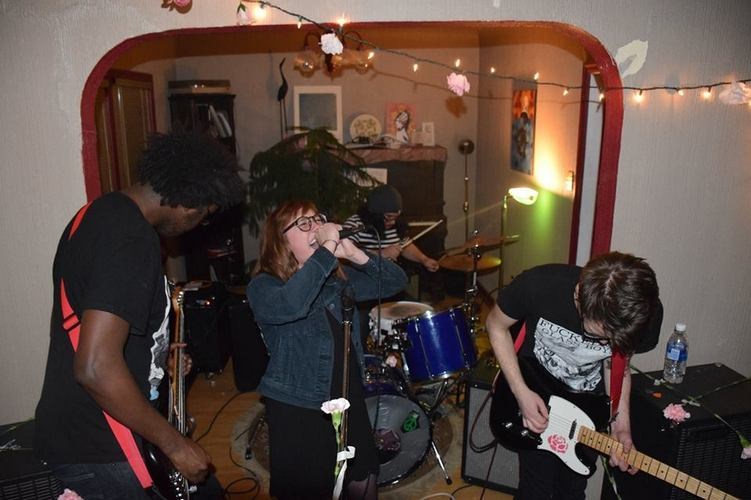 This Floating World
On my way home today I drove over the same bridge I have a hundred times, and I fantasized about pulling over, walking to the barrier, and seeing my reflection in the ice.
I would appear as small and insignificant as I felt.
I thought about bringing myself up over the barrier that divided the bridge from a fall in attempt to rescue the other me trapped under the ice.
In my fall I would feel so light, so warm, I would have no regrets, no fear and above all things I would be alone.
Floating along.
I see the contrast and flaws in my own design.
I close my eyes and make imagery in my head.
The doors open and red flood the screen.
And when I knock I know I'll be denied not once but three times.
When I drip will you drink my blood? Cuts never bandaged with much.
(When you're alive, the possibility that it all might be finite is enough to lighten the mood sometimes. But when you're dead and you realize that it's infinite, the boredom becomes intolerable.)
Everything went black.
I opened my eyes again to sirens, I found myself and the inside of my car soaked in my own blood
and I smiled.

Этот изменчивый мир
На моем пути домой я сегодня поехал тот же мост, у меня есть сто раз, и я фантазировал о том, потянув более, идя к барьеру, и, видя свое отражение во льде.
Я бы выглядеть маленьким и незначительным, как я чувствовал.
Я думал о привлечении себя вверх через барьер, который разделял мост от падения в попытке спасти другой меня в ловушке подо льда.
В моем падении я чувствую себя так светло, так тепло, я не имел бы никаких сожалений, ни страха, и прежде всего я был бы в одиночку.
Плавающие вместе.
Я вижу контраст и недостатки в моей собственной конструкции.
Я закрываю глаза и делать снимки в моей голове.
Двери открываются и красный наводнения экрана.
А когда я стучу, я знаю, что буду отрицать не один, а три раза.
Когда я капать будет пить мою кровь? Порезы никогда не перевязанные много.
(Когда вы живы, вероятность того, что все это может быть конечным достаточно, чтобы облегчить настроение иногда. Но когда ты мертв, и вы поймете, что это бесконечно, скука становится невыносимой.)
Все потемнело.
Я снова открыл глаза, чтобы сирены, я нашел себя и внутри моего автомобиля, смоченные в моей собственной крови
и я улыбнулся.
На данной странице располагается перевод песни «This Floating World» исполнителя «i hate sex». На русском языке песня звучит как «Этот изменчивый мир ». Для Вашего удобства текст мы расположили в две колонки: в левой находятся слова песни «i hate sex - This Floating World» на английском языке, в правой же перевод песни «This Floating World» на русском языке.
Еще переводы песен исполнителя i hate sex