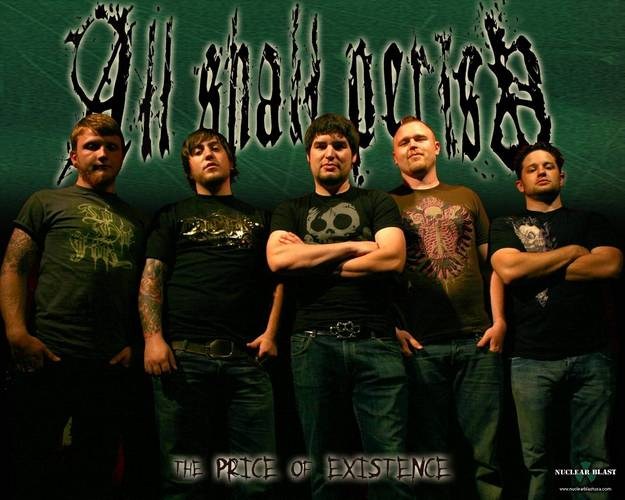 Rebirth
Rebirth of a lost way of life,
A mentality quickly abandoned.
This dominion will rise up from ruin,
But not without a grotesque demise.
Do not forget what life is meant to symbolize,
The true test of one's personal stature.
The strength of will has arrived to direct us,
This pitiful erroneous understanding
Has left us, left us depraved!
Who has sent this place into perdition?
What scapegoat can we create?
Only to ourselves can we truly lie,
No one cares about your decisions,
The affected move on without you,
Face the emptiness you create,
You create.
We are the only ones to blame for this disaster,
The few make an effort
While the rest rot away.
Crown yourselves, the kings and queens of lethargy,
Within you lies the momentum of change.
Dissolving this distasteful life we lead,
While we all drift away,
We came, searching
For someone to blame,
We hurt the ones we care the most.
This place of solitude will bring out the deepest secrets,
We all push down.
Mass reckoning will leave us all out in the cold,
Hoard of derelict vermin.
We will be begging for absolution,
Dissolving this fucked up life we lead.
Let the sounds of disaster take you away.
Let the waves of redemption crash down on you.

Возрождение
Возрождение утраченного образа жизни,
Менталитет быстро отказались.
Это владычество поднимется из руин,
Но не без гротеска смерти.
Не стоит забывать, что жизнь предназначена символизировать,
Истинное испытание своего личного роста.
Сила воли прибыл, чтобы направлять нас,
Это жалкое ошибочное понимание
Оставил нас, оставил нам развращенный!
Кто послал это место в погибель?
Что козла отпущения мы можем создать?
Только для себя мы можем действительно лежат,
Никто не заботится о своих решениях,
Пострадавшая двигаться дальше без вас,
Лицо пустоты вы создаете,
Вы создаете.
Мы единственные, кто виноват в этой катастрофе,
Немногие делают усилие
В то время как остальные гнить.
Корона сами, короли и королевы вялость,
В вас лежит импульс перемен.
Растворение этой неприятной жизни, которую мы ведем,
В то время как все мы дрейфовать прочь,
Мы пришли, поиск
Для кого-то винить,
Мы задеть те, которые мы заботимся больше всего.
Это место уединения выявит самые глубокие тайны,
Мы все надавите.
Массовый расчет оставит всех нас в холоде,
Клад заброшенных паразитов.
Мы будем просить отпущения грехов,
Растворение это пиздец жизнь, которую мы ведем.
Пусть звуки бедствия забрать тебя.
Пусть волны выкупа обрушиться на вас.
На данной странице располагается перевод песни «Rebirth» исполнителя «All Shall Perish». На русском языке песня звучит как «Возрождение ». Для Вашего удобства текст мы расположили в две колонки: в левой находятся слова песни «All Shall Perish - Rebirth» на английском языке, в правой же перевод песни «Rebirth» на русском языке.
Еще переводы песен исполнителя All Shall Perish