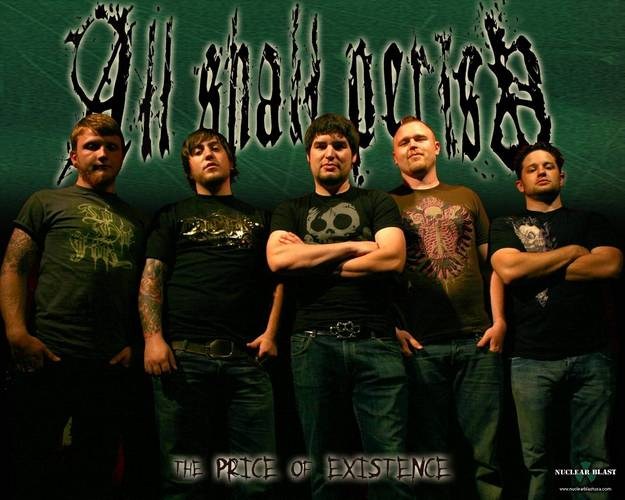 Black Gold Reign
Will they see?
Will they hear?
Will they see this?
Will they feel this?
Will they hear the voice of resistance
Or will they bring us down for their bloodshed?
Trade us all 'til black gold rains.
Fought this fight, there's no end in sight
Except for our rights.
Will they blind us all?
Be all that you can be!
Forever in vain our wasted beliefs.
Erase the truth.
So with that fall from grace Will they burn it all down in an emphatic
Fading away,
Fading away?
To this time,
To when we began.
Forever from cleansing the blood on our hands.
Release the truth.
Destroyed in anguish another million faceless.
And I wish we had eyes to view our demise.
Tomorrow together we rise.
With their fallen disguise we must hunt the despised.
Thieves, high-class murderers.
They can't taste this anger
That flows through our veins.
A separation of our own goddamn nation that lets us die.
Leaders that follow a golden tomorrow,
They bleed us dry.
We let them rise.
Царство Чёрного Золота
Будут ли они увидеть?
Будут ли они услышать?
Будут ли они увидеть это?
Будут ли они это чувствовать?
Будут ли они слышать голос сопротивления
Или они приносят нас вниз за кровопролитие?
Торгуйте «сезам нас черного золота дождей.
Воевал этот бой, нет никакого конца в поле зрения
за свои права исключения.
Будут ли они ослепить всех нас?
Будьте все, что вы можете быть!
Навсегда в тщетных наших затраченных убеждениях.
Стереть правду.
Так что с этими опалами ли они сжечь все эти вниз в выразительном
Угасает,
Угасание?
К этому времени,
Для того, чтобы, когда мы начали.
Вечно от очищения крови на наших руках.
Отпустите правду.
Разрушенный в тоске еще миллион безликой.
И я желаю, чтобы мы были глаза, чтобы посмотреть нашу кончину.
Завтра мы вместе расти.
С их упавшей маскировкой мы должны охотиться презираемыми.
Воры, высокий класс убийца.
Они не могут испытать этот гнев
Это течет через наши вены.
Разделение нашей проклятой нации, которая позволяет нам умереть.
Лидеры, которые следуют золотой завтра,
Они кровоточат нас сухими.
Мы позволяем им расти.
На данной странице располагается перевод песни «Black Gold Reign» исполнителя «All Shall Perish». На русском языке песня звучит как «Царство Чёрного Золота ». Для Вашего удобства текст мы расположили в две колонки: в левой находятся слова песни «All Shall Perish - Black Gold Reign» на английском языке, в правой же перевод песни «Black Gold Reign» на русском языке.
Еще переводы песен исполнителя All Shall Perish