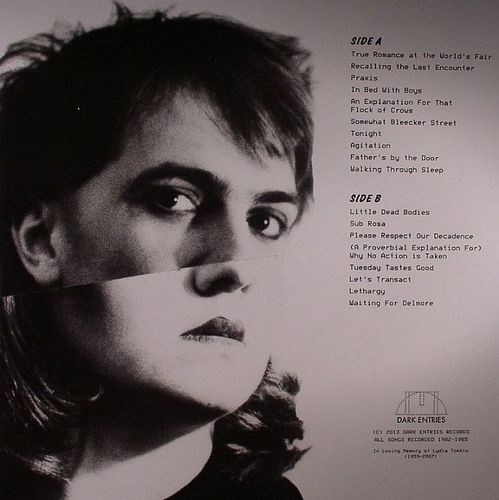 Little Dead Bodies
How right you were, dear Paul,
That we hear of famous people's deaths
While on vacation.
Perhaps it's so their funerals are not too crowded,
With their loyal fans being out of town and all.
Those celebrities are pretty clever.
I've heard that someone's born every eight seconds,
So I presume that someone dies every eight seconds just to keep things even.
It makes me feel shortchanged when I read the obituary page:
Someone's holding back information.
It also prompts me to flip through the telephone directory on sleepless nights,
Saying over, and over, and over again:
"Yup! You're all going! Every last one of you."
Wow. Heaven must be a big place.
I don't know too many dead people, but folks tell me I'm young.
When my grandfather died, he was laid out in the Bub funeral home,
And I was secretly glad Mr. Bub didn't change his name to something more romantic
When he went into business.
I just wish it was less memorable.
My high school locker partner, Ned,
Worked part-time for a mortician.
Imagine dressing dead people, straightening their ties and fluffing up their hair
So you can afford to take a girl out to the movies on Saturday night.
Well, that's love! That's adolescent desperation!
I would've been honored to have Ned take me to the movies and let him buy me popcorn.
Instead, I went out with a boy who died.
The hardest part was knowing
That his body didn't just disappear on the bed the moment he left.
I think that's what keeps me off of suicide:
The idea that there's something left for someone else to clean up.
How rude and inconsiderate!
It's a pain to take out the weekly trash, let alone figure out what to do
With over a hundred pounds of flesh that's about to go bad.
It'd be even worse in India, where there's a religious cult
Which believes you shouldn't desecrate any of the elements with the dead.
They can't be buried or burned.
They can't be cast out to sea.
So they're taken to the top of the Tower of Silence,
Where they become the vultures' problem.
How's that for passing the buck?
No, when I go, I want to go clean, convenient,
Leaving no mess.
As if I vaporized while taking a shower,
As if I moved to Antarctica, leaving no forwarding address.

Маленькие мертвые тела
Как правильно вы были, дорогой Павел,
То, что мы слышим о смерти известных людей
В то время как в отпуске.
Возможно, это так, их похороны не слишком тесно,
С их преданных поклонников будучи из города и все.
Эти знаменитости довольно умны.
Я слышал, что кто-то рождается каждые восемь секунд,
Таким образом, я предполагаю, что кто-то умирает каждые восемь секунд только, чтобы держать вещи даже.
Это заставляет меня чувствовать себя обманутым, когда я прочитал некролог страницы:
Кто-то сдерживает информацию.
Он также побуждает меня пролистывать телефонного справочника на бессонные ночи,
Говоря снова, и снова, и снова:
«Да! Вы все идет! Каждый последний один из вас.»
Вау. Небо должно быть большое место.
Я не знаю слишком много мертвых людей, но люди говорят мне, что я молод.
Когда мой дедушка умер, он был заложен в Bub похоронного дома,
И я был тайно рад мистер Бабы не изменили свое имя на что-то более романтичное
Когда он вошел в бизнес.
Я просто хочу, чтобы это было менее запоминающимся.
Моя средняя школа шкафчика партнер, Нед,
Работал неполный рабочий день для гробовщика.
Представьте себе, одеваясь мертвыми люди, поправляя свои связи и разрыхлить свои волосы
Таким образом, вы можете позволить себе взять девочку в кино в субботу вечером.
Ну, это любовь! Это безрассудство подростка!
Я бы за честь иметь Ned взять меня в кино, и пусть он купит мне попкорн.
Вместо этого, я вышел с мальчиком, который умер.
Самая трудная часть была знать
То, что его тело не просто исчезнуть на кровати в тот момент, он оставил.
Я думаю, что это то, что удерживает меня от самоубийства:
Идея, что есть что-то осталось для кого-то убирать.
Как грубый и невнимательный!
Это боль, чтобы принять еженедельный мусор, не говоря уже понять, что делать
С более чем сто фунтов плоти, что собирается идти плохо.
Было бы еще хуже, в Индии, где есть религиозный культ
Который считает, что вы не должны осквернять какой-либо из элементов с умершими.
Они не могут быть похоронены или сожжены.
Они не могут быть выброшены на море.
Таким образом, они доставлены в верхней части башни молчания,
Где они становятся проблемой стервятников.
Как это для перекладывания ответственности?
Нет, когда я иду, я хочу идти чисто, удобно,
Не оставляя беспорядок.
Как будто я испаряюсь во время принятия душа,
Как будто я переехал в Антарктиду, не оставляя адрес пересылки.
На данной странице располагается перевод песни «Little Dead Bodies» исполнителя «Algebra Suicide». На русском языке песня звучит как «Маленькие мертвые тела ». Для Вашего удобства текст мы расположили в две колонки: в левой находятся слова песни «Algebra Suicide - Little Dead Bodies» на английском языке, в правой же перевод песни «Little Dead Bodies» на русском языке.
Еще переводы песен исполнителя Algebra Suicide