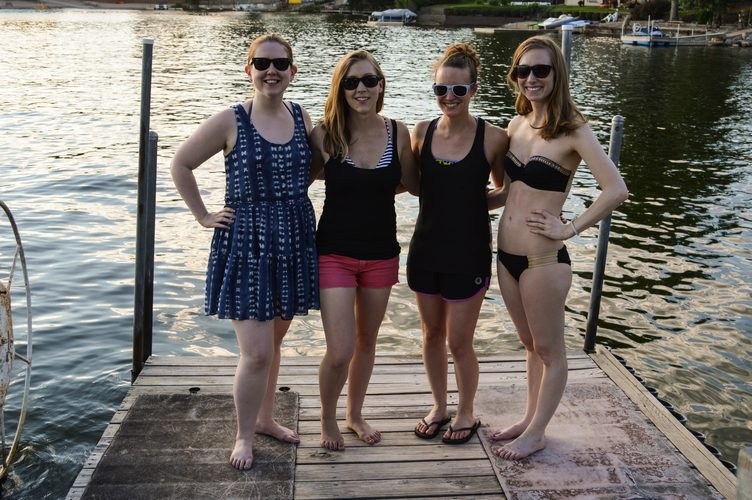 Wolf's Heart
I was born and raised by wolf's mother.
My brothers and sisters knew me as their own.
I was casting in their lot with them,
I've never thought that i'm different.
One evening we were laying in our home,
Suddenly some voice sowed fear's seed in our hearts.
Wolf's mother said to us: "We must escape"
We set off running through night's forest.
My wild heart was feeling silence's tremble,
Touching eternity with this dark escape.
Moon was our guide, stars our torches
We were searching for a safer place.
[x2]
After not a long time of our run,
I felt that my strength was near to an end.
I saw an ominous shadow behind us
"Don't look back! Keep running!" they screamed to me.
But inside I knew that I was too weak,
"I don't want to give up, but I can't go on!"
Wolf's mother stopped and looked into my eyes,
"Run as fast as you can - it's a Man!"
In this moment I saw a creature like me
In this while I understood where I came from
I was torn apart between two worlds.
Forest was my home but not my nature.
Suddenly a Man held up a strange staff,
Set it to his eye and turned to my mother
I didn't have time to scream because...
Painful howl broke the silence and disappeared,
Disappeared.
Now I am howling to stars and moon
Asking why they didn't guide us to safe place.
I lost what was dearest for me:
Friendship and great love of Wolf's heart.
[x2]

Волчье сердце
Я родился и вырос мать волка.
Мои братья и сестры знали меня, как свои собственные.
Я бросала свою судьбу с ними,
Я никогда не думал, что я по-другому.
Однажды вечером мы закладывали в нашем доме,
Вдруг какой-то голос посеял семя страха в наших сердцах.
матери Вольфа сказали нам: «Мы должны бежать»
Мы отправляемся проходит через лес ночью.
Мой дикий сердце чувствовал дрожь для Silence,
Прикосновение вечность с этим темным побеге.
Луна была нашим гидом, звезды наши факелы
Мы искали более безопасное место.
[X2]
После не долгого времени нашего пробега,
Я чувствовал, что моя сила была близка к концу.
Я увидел зловещую тень позади
«Не оглядывайся! Держите работает!» они кричали мне.
Но внутри я знал, что я был слишком слаб,
«Я не хочу сдаваться, но я не могу!»
Мать Волчица остановилась и посмотрела мне в глаза,
«Запуск так же быстро, как вы можете - это человек»
В этот момент я увидел существо, как я
В то время я понял, откуда я пришел
Я был разорван между двумя мирами.
Лес был мой дом, но не моя природа.
Вдруг Человек поднял странный персонал,
Установите его в глаза и повернулся к моей матери
У меня не было времени, чтобы закричать, потому что ...
Болезненные выть нарушил молчание и исчез,
Исчез.
Теперь я выл к звездам и луне
Просить, почему они не направляют нас в безопасное место.
Я потерял то, что было самым дорогим для меня:
Дружба и большая любовь сердца Вольфа.
[X2]
На данной странице располагается перевод песни «Wolf's Heart» исполнителя «At The Lake». На русском языке песня звучит как «Волчье сердце ». Для Вашего удобства текст мы расположили в две колонки: в левой находятся слова песни «At The Lake - Wolf's Heart» на английском языке, в правой же перевод песни «Wolf's Heart» на русском языке.
Еще переводы песен исполнителя At The Lake