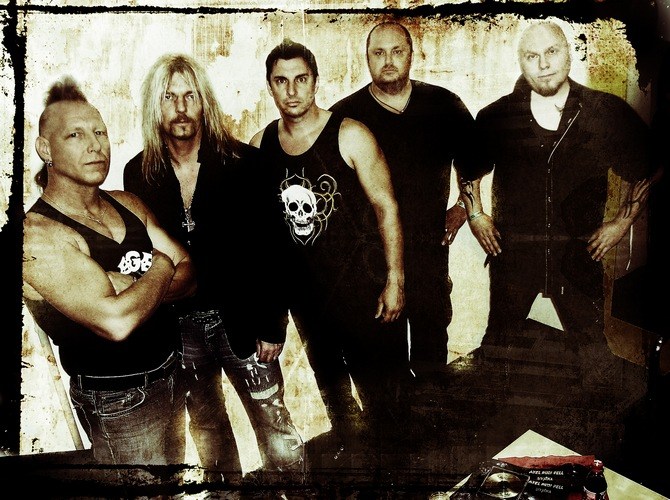 Crossfire
Burning rain kept on falling
A black smoke filled up the air
Dead mill kept controlling drowning out,
The evil actor of despair
Can you hear it?
Can you feel the right the wind blows?
Call it out the co circles name
On and on, you have to be strong
Or very soon you'll go insane
Where's the answer? Disillusion to stay alive
A dawn, helping to survive
Standing in the crossfire
No escape from the flame
Standing in the crossfire
Trying to break out, too many people lost again
Round and round kept bodies on the ground
Telling their chance of a war
The enemies fight for sorrow, lost victims and no glory
Turning a never-ending story
Перекрестный огонь
Жжение дождь продолжал падать
Черный дым заполнил вверх воздух
Мертвый мельница продолжал контролировать заглушая,
Злой актер отчаяния
Ты слышишь это?
Вы можете чувствовать себя справа дует ветер?
Назовите его имя совместно кругов
Все дальше и дальше, вы должны быть сильными
Или очень скоро вы будете сходить с ума
Где ответ? Разочарование, чтобы остаться в живых
Рассвет, помогая выжить
Стоя в перестрелке
Нет спасения от огня
Стоя в перестрелке
Пытаясь вырваться, слишком много людей снова потеряли
Круглые и круглые держали тела на земле
Рассказывая свои шансы войны
Враги бороться за печаль, потерянных жертв и без славы
Превратить нескончаемую историю
На данной странице располагается перевод песни «Crossfire» исполнителя «Axel Rudi Pell». На русском языке песня звучит как «Перекрестный огонь ». Для Вашего удобства текст мы расположили в две колонки: в левой находятся слова песни «Axel Rudi Pell - Crossfire» на английском языке, в правой же перевод песни «Crossfire» на русском языке.
Еще переводы песен исполнителя Axel Rudi Pell