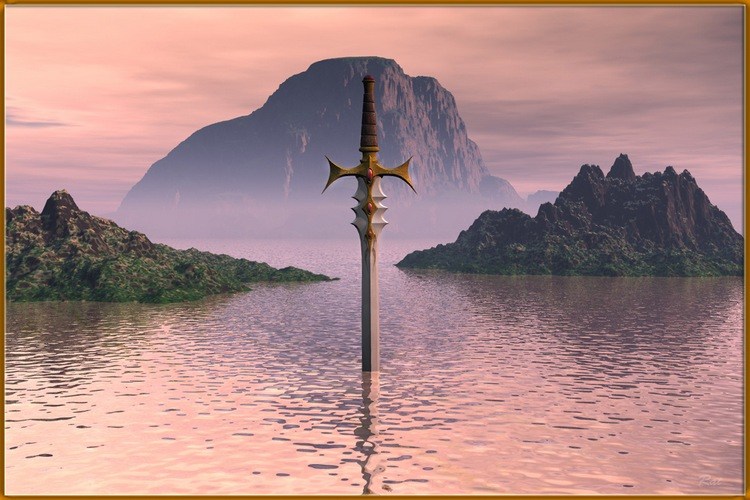 Always Have, Always Will
Part of me is the prodigal
Part of me is the other brother
But I think the heart of me
Is really somewhere between them
Some days I'm running wild
Some days we're reconciled
But I wonder all the while
Why You put up with me, when...
I wrestle most days
To find ways to do as I please
I always have, I always will
You saved me once, You save me still
My longing heart, Your love alone can fill
You always have, You always will
I was born with a wayward heart
Still I live with a restless spirit
My soul is so well worn
You'd think I'd have arrived by now
I'm caught in the trappings of
My search for lasting love
I've made mistakes enough
To last me a lifetime
I still slip, I still fall
But I'll always run back to You
I'm gonna keep trusting You
I see what You've seen me through
I'm goin' where You have gone
I'm letting You lead me on
All my days...always and forever
Never far...never leave me never
Here I'll stay...ever love me ever
Here's my heart
I'll always love You

Всегда есть, всегда будешь
Часть меня блудный
Часть меня другой брат
Но я думаю, что сердце мне
Это действительно где-то между ними
Через несколько дней я одичание
Через несколько дней мы примирились
Но мне интересно все время
Почему вы мириться со мной, когда ...
Я борюсь большинство дней
Для того, чтобы найти способы, чтобы сделать так, как хочу
Я всегда, всегда буду
Ты спас меня однажды, Вы меня спасти еще
Моя тоска сердце, одна Ваша любовь может заполнить
У вас всегда есть, Вы всегда будете
Я родился с своенравным сердцем
Тем не менее, я живу с беспокойным духом
Моя душа так хорошо носится
Можно подумать, что я бы приехал сейчас
Я поймал в атрибутах
Мой поиск прочной любви
Я сделал ошибки достаточно
Последний мне вся жизнь
Я до сих пор скольжу, я все еще падаю
Но я всегда буду бежать обратно к вам
Я буду держать вас доверять
Я понимаю, что вы видели меня через
Я иду, где вы пошли
Я позволяю Ты ведешь меня
Все мои дни ... всегда и навсегда
Никогда далеко ... никогда не покидай меня никогда
Здесь я останусь ... полюбит меня когда-либо
Вот мое сердце
Я всегда буду любить тебя
На данной странице располагается перевод песни «Always Have, Always Will» исполнителя «Avalon». На русском языке песня звучит как «Всегда есть, всегда будешь ». Для Вашего удобства текст мы расположили в две колонки: в левой находятся слова песни «Avalon - Always Have, Always Will» на английском языке, в правой же перевод песни «Always Have, Always Will» на русском языке.
Еще переводы песен исполнителя Avalon