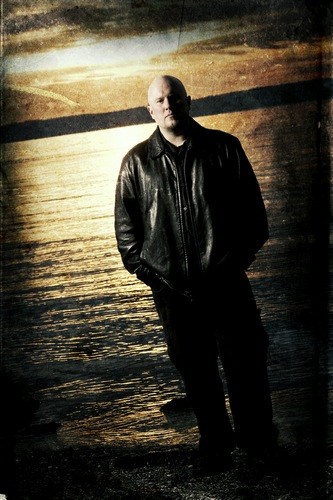 30 Kft.
Hello, if you're there pick up the phone
I'm calling from 30,000 feet above you
The captain's just informed us that our plane is going down
So I'm calling for one last time to say I love you
I'm not certain how much time I may have left, so I'll be brief
I'm sorry if this message only amplifies your grief
But I couldn't bear the burden of never having said goodbye
And the pain you feel, I promise you, will go away with time
I'm sorry I won't be there to see our children grow
Please tell them that I loved them more than they will ever know
Tell my family and friends how much I loved them all as well
I"m sure that we will meet again, but only time will tell
I'm sorry most of all I won't be there when you grow old
To be there by your side and keep you warm when you are cold
Forgive me, but I think my time is drawing to a close
So I've one last thing
To tell you now before I have to go
I...

Тридцать тысяч футов
Здравствуйте, если вы там забрать телефон
Я звоню из 30000 футов над вами
Капитан просто сообщил нам, что наш самолет идет вниз
Так что я звоню в последний раз, чтобы сказать, что я люблю тебя
Я не уверен, сколько времени я, возможно, остался, так что я буду краток
Я извиняюсь, если это сообщение только усиливает ваше горе
Но я не мог нести бремя не попрощавшись
И боль, которую вы чувствуете, я обещаю вам, уйдет со временем
Я сожалею, что не будет там, чтобы видеть, что наши дети растут
Пожалуйста, скажите им, что я любил их больше, чем они когда-либо знать
Расскажите своей семье и друзьям, как сильно я люблю их всех, а также
Я "уверен, что мы встретимся снова, но только время покажет
Я сожалею больше всего я не буду там, когда ты состаришься
Для того, чтобы быть там на вашей стороне и держать вас в тепле, когда вам холодно
Простите меня, но я думаю, что мое время подходит к концу
Так что я имею одну вещь
Для того, чтобы сказать вам сейчас, прежде чем я должен идти
I...
На данной странице располагается перевод песни «30 Kft.» исполнителя «Assemblage 23». На русском языке песня звучит как «Тридцать тысяч футов ». Для Вашего удобства текст мы расположили в две колонки: в левой находятся слова песни «Assemblage 23 - 30 Kft.» на английском языке, в правой же перевод песни «30 Kft.» на русском языке.
Еще переводы песен исполнителя Assemblage 23