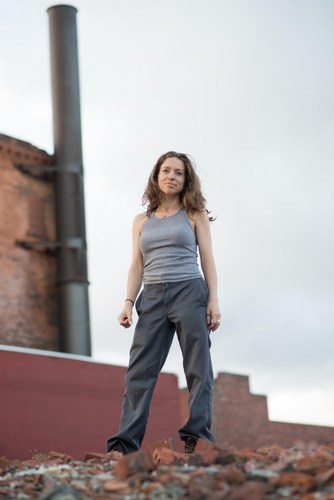 Done Wrong
The wind is ruthless,
The trees shake angry fingers at the sky,
The people hunch their shoulders,
Hold their collars over their ears and run by.
Its a cold rain,
Its a hard rain,
Like the kind that you find in songs.
I guess that makes me the jerk with the heartache
Here to sing to you about how I've been done wrong.
I am sitting, watching
Out the window of the coffee shop.
And l am waiting, waiting,
Waiting for it to let up.
And I am rocking like a cradle,
Warming my hands with the cup in between.
And l am leaning over the table,
Holding my face over the steam.
And before it gets so cold,
That the rain turns to snow,
There's just s couple things I'd like to know
Like...
How could you do nothing,
Seeing I'm doing my best?
And how could you take almost everything,
And then come back for the rest?
And how could you beg me to stay,
Reach out your hands and plead,
And then pack up your eyes,
And run away as soon as i agreed?
It just all slips away so slowly
You don't even notice that you've lost alot.
Been like one of those zombies in vegas
Pouring quarters into a slot.
And now l'm tired
And l'm broke,
And l feel stupid and i feel used.
And l'm at the end of my little rope
And l am swinging back and forth about you.

Всё сделала не так
Ветер безжалостный,
Деревья трясти сердитые пальцы на небо,
Люди согнут свои плечи,
Держите их хомуты на уши и управляют.
Его холодный дождь,
Его сильный дождь,
Как-то, что вы найдете в песнях.
Я думаю, что делает меня рывок с сердечной болью
Здесь петь вам о том, как я сделал неправильно.
Я сижу, наблюдая
Из окна кафе.
И я жду, жду,
В ожидании его унимался.
И я качалка, как колыбель,
Прогрев мои руки с чашей между ними.
И я имею в склонившись над столом,
Держа мое лицо над паром.
И прежде, чем она так холодно,
То, что дождь превращается в снег,
Там просто s пара вещей, которые я хотел бы знать,
Подобно...
Как вы ничего не могли сделать,
Видя, что я делаю лучше всего?
И как вы могли взять практически все,
А потом вернуться к остальным?
И как вы могли бы просить меня остаться,
Протяните свои руки и умолять,
А затем упаковать ваши глаза,
И бежать, как только я согласился?
Это просто все ускользает так медленно
Вы даже не заметите, что вы потеряли много.
Были, как один из этих зомби в Лас-Вегасе
Заливка четверти в слот.
А теперь l'Устал
И l'м сломалась,
И я чувствую себя глупо, и я чувствую себя в употреблении.
И l'м в конце моей маленькой веревки
И я буду размахивать взад и вперед о вас.
На данной странице располагается перевод песни «Done Wrong» исполнителя «Ani DiFranco». На русском языке песня звучит как «Всё сделала не так ». Для Вашего удобства текст мы расположили в две колонки: в левой находятся слова песни «Ani DiFranco - Done Wrong» на английском языке, в правой же перевод песни «Done Wrong» на русском языке.
Еще переводы песен исполнителя Ani DiFranco