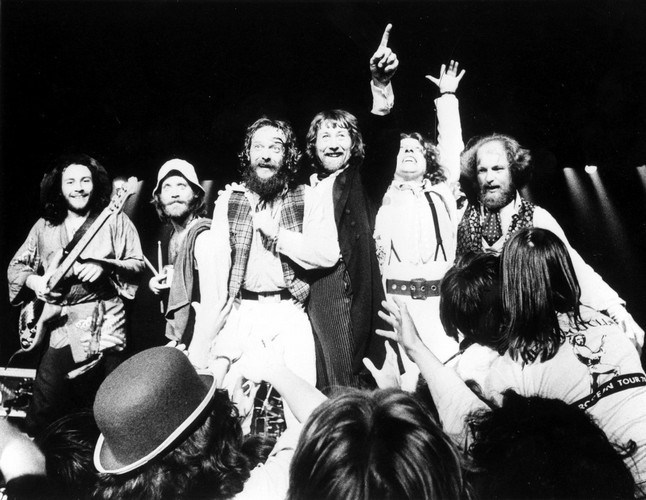 European Legacy
She smiles at me
from beyond the eastern sea-shore.
Flashing jewelled eyes,
she hoists her skirts so high.
Nouvelle cuisine or an oyster bar
it's really up to her.
I'll write every cheque she brings to me.
I shoot on sight
it's my European legacy.
Round the castle walls
about the Highlands and the Islands
the faint reminders stand.
Visitors who took a hand
a thousand years ago, or so
stranded high and dry
by tides washed up a new identity.
The channel's wide
but it's their European legacy.
I strain my eyes
against the southern light advancing.
On whiter cliffs I'm high.
The sea birds roll and tumble as they fly.
I hear distant mainland music echo
in my island ears.
My feet begin to move instinctively
to the warmer beat of my European legacy.
Европейское наследие*
Она улыбается мне
из-за восточного морского берега.
Мигание украшенной драгоценными камнями глаза,
она тали ее юбки так высоко.
Nouvelle кухни или бар устрицы
это действительно к ней.
Я буду писать каждый чек, она приносит мне.
Я стреляю по зрению
это мое наследство Европы.
Вокруг крепостных стен
о нагорье и острова
слабые напоминания стоять.
Посетители, которые взяли в руки
тысячу лет назад, или так
мель высокой и сухой
приливами вымытые новую идентичность.
Канал широкоугольные
но это их наследие Европы.
Я напрягаю глаза
против южного света вперед.
На белее скалы я высоко.
Морские птицы катиться и падение, как они летают.
Я слышу далекий материк музыки эхо
в моих ушах острова.
Мои ноги начинают двигаться инстинктивно
к теплому биению моего европейского наследия.
На данной странице располагается перевод песни «European Legacy» исполнителя «Jethro Tull». На русском языке песня звучит как «Европейское наследие* ». Для Вашего удобства текст мы расположили в две колонки: в левой находятся слова песни «Jethro Tull - European Legacy» на английском языке, в правой же перевод песни «European Legacy» на русском языке.
Еще переводы песен исполнителя Jethro Tull