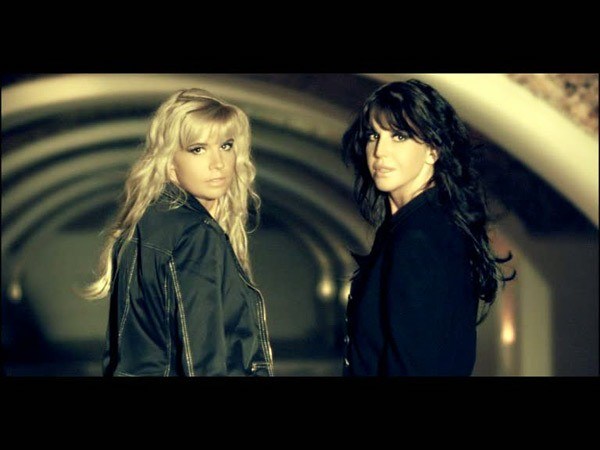 Crazy
Перевод песни Moving Heroes - Crazy
Crazy
Gimme more, all your smiles and magic
Gimme more, you are so magnetic.
Gimme more, oh, you drive me crazy
Gimme more, will your charms erase me?

Gimme more, gimme more than ever,
Gimme more, take me straight to heaven.
In this world just you to me
You are more, than a sacred dream.

Chorus:
You will say: All right, all right, all right
if you'll win tonight, tonight, tonight.
You and me will fight
and will pretend
Being crazy till the end

When you are alone
you cry, you cry.
I can see the tears
behind your smile.
There's one thing we have to understand
Crazy we'll be till the end.

Oh-oh, the world where's you and me
Oh-oh, that world's a crazy deal
Oh-oh, oh, really can't you see
Oh-oh, we make it crazy, you and me

Gimme more, both your joy and sorrow,
Gimme more, both now and tomorrow
Gimme more, I'm your truth and conscience,
Gimme more, even if it's nonsense

Gimme more, you're my king from heaven,
Gimme more, let it be forever.
Gimme more, 'course you to me
You are more than a crazy dream.
Сумасшедший
Сумасшедший
Еще больше магии и твоих улыбок,
Еще больше, ты так притягателен,
Еще больше ты сводишь меня с ума,
Все больше и больше твои чары погубят меня?

Еще больше, дай мне больше, чем раньше,
Еще больше этой высшей силы,
В этом мире только мы,
И ты даже больше, чем заветная мечта.

Припев:
Ты скажешь: Круто, круто, отлично,
Если повезет и ты выиграешь.
Да, между нами борьба,
Между нами интрига,
Потому что мы совсем ненормальные.

Ты плачешь,
Когда ты один,
И я вижу эти слезы
За твоей улыбкой,
Только одно просто и понятно –
Мы будем такими всегда – совсем сумасшедшие.

Весь этот мир вокруг нас,
Какой бы он ни был,
Ты же знаешь,
Мы точно перевернем его.

Еще больше твоей радости и твоей печали,
Еще больше сейчас и завтра.
Но всегда – я твоя правда и совесть,
Только так, даже если это абсурдно.

Еще больше – ты мой идеал,
Еще больше – и пусть это длится вечно.
Все больше и больше – потому что ты
Намного больше, чем просто сумасшедшая мечта.
Автор перевода: Black Elf, г. Москва
На данной странице располагается перевод песни «Crazy» исполнителя «Moving Heroes». На русском языке песня звучит как «Сумасшедший». Для Вашего удобства текст мы расположили в две колонки: в левой находятся слова песни «Moving Heroes - Crazy» на английском языке, в правой же перевод песни «Crazy» на русском языке.
Еще переводы песен исполнителя Moving Heroes