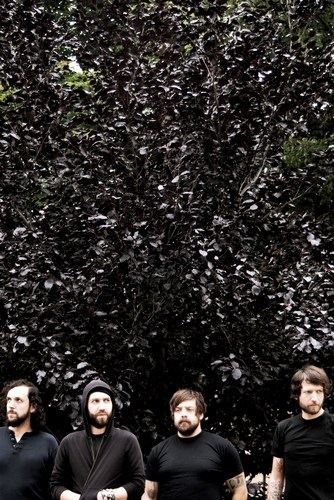 Ten Year Librarian
"So, it was a tragic time, when I could do nothing. I would only immerse myself into the book that spoke of ancient times. And two works came out of it, actually were born six months apart, in the Spring of 1940. And then I knew that I would have to stay long, here. I knew also that my work would find quite an opposition. But I did not know the extent... the extent of this opposition, and the violence."
Working thorough the night, waiting for a sign
As I sacrifice, under candle light
Books bury the room, the comforts of a tomb
I'll rewrite everything that we knew
Obsession takes my life, as the years they pass me by
I grow tired, as day breaks into night
The more I perfect, the more blood I shed
Because the better we are,
the harder we starve
I am confined to scorn my life
Because the better we are,
the further we'll go to scar
We are so curious...
We are the fault in all we know
I am consumed...
And it just kills me
when I'm out of the room
I cannot give up, it's almost done!
I'm just wait for a sign from above...
War fares, blood shared...
Do you notice? We forget
We're born of the same design, but there is great divide
The force of the lore, the fate we ignore
Born with a blinded eye
We are designed to find
The source of the soul
The faith they withhold
My life is not mine
I gave it to the world
It's closing in... My battle begins!
And now it's my time to show all
The true wrath of god, the past we forgot
And I shine light for all...
bound to the signs above

Десять лет хранения книг
«Таким образом, это было трагическое время, когда я ничего не мог сделать. Я бы только погрузиться в книгу, что говорил о древних времен. И две работы вышли из него, на самом деле родились шесть месяцев друг от друга, весной 1940 года. и тогда я понял, что бы долго оставаться здесь. Я также знал, что моя работа будет найти довольно оппозицию. Но я не знаю, насколько ... степень этой оппозиции, и насилие «.
Работа кап ночь, ожидая знака
Как я жертвую при свечах
Книги закопать комнату, удобства в гробнице
Я буду переписывать все, что мы знали,
Obsession берет мою жизнь, как года они проплывают мимо меня,
Я устаю, когда день врывается в ночь
Чем больше я совершенен, тем больше крови я пролил
Потому что лучше мы,
тем труднее нам голодать
Я приурочен презирать свою жизнь
Потому что лучше мы,
чем дальше мы будем идти к шраму
Мы так любопытно ...
Мы виноваты во всех мы знаем,
Я исчезаю ...
И это меня просто убивает
когда я вышел из комнаты
Я не могу отказаться, это почти сделано!
Я просто ждать знака свыше ...
Военные тарифы, кровь общий ...
Заметили ли вы? Мы забываем
Мы родились в том же дизайне, но есть большой разрыв
Сила знания, судьба пренебрежении
Рожденный с ослепшим глазом
Мы призваны найти
Источник души
Вера они утаивать
Моя жизнь не моя
Я отдал его миру
Это приближался ... начинается мой бой!
И теперь это мое время, чтобы показать все
Истинный гнев бога, прошлое мы забыли
И я проливаю свет для всех ...
связанный с вышеуказанными признаками
На данной странице располагается перевод песни «Ten Year Librarian» исполнителя «Junius». На русском языке песня звучит как «Десять лет хранения книг ». Для Вашего удобства текст мы расположили в две колонки: в левой находятся слова песни «Junius - Ten Year Librarian» на английском языке, в правой же перевод песни «Ten Year Librarian» на русском языке.
Еще переводы песен исполнителя Junius