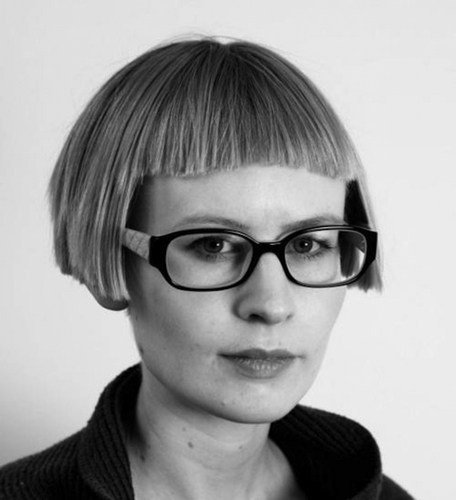 That Battle Is Over
What is it to take care of yourself? What are we taking care of?
A million bedrooms with hands softly lulling
Our divine cocks and cunts, without telling anyone,
A million ships come alone out on the calmest seas
So are we loving ourselves now? Are we mothering ourselves?
Statistics and newspaper tell me I am unhappy and dying,
That I need man and child to fulfill me
That I'm more likely to get breast cancer
And it's biology, it's my own fault
It's divine punishment of the unruly
It's fearful out here on the calmest seas,
We who grew up singing. Merry Christmas!
The war is over. Our mothers softly humming:
We're at the end of history
But I keep growing older, eight years since 25 now,
And all that ages now is the body, and I wonder why,
I think to myself one of these days everything I write
Begins with the question What's wrong with me?
Yes! You say I'm free now, that battle is over
And feminism's over and socialism's over Yeah!
I say I can consume what I want now.
And this is what happens on the edge of history
The great eye turn to us.
We are the only thing that's aging,
But we don't know it yet, we cling onto heaven, heaven, heaven
Sleep tight forever, sleep tight forever
Битва окончена
Что это заботиться о себе? Что мы заботиться о?
Миллион спальни с руки мягко убаюкивая
Наши божественные петухи и суки, не сказав никому,
Миллион кораблей в одиночку на самых спокойных морях
Так мы любить себя сейчас? Должны ли мы себя материнский?
Статистика и газеты говорят мне, что я несчастлив и умирающих,
Что мне нужен человек и ребенок Исполни меня
То, что я больше шансов получить рак молочной железы
И это биология, это моя вина
Это Божье наказание непокорных
Это страшно здесь, на самых спокойных морей,
Мы выросший напевая. С Рождеством!
Война закончилась. Наши матери тихо напевая:
Мы в конце истории
Но я продолжаю расти старше, восемь лет с тех пор 25 лет,
И все, что сейчас возраст тела, и мне интересно, почему,
Я думаю про себя один из этих дней все, что я пишу
Начинается с вопросом, что случилось со мной?
Да! Вы говорите, что теперь я свободен, что бой окончен
И феминизм окончено и социализм окончено Да!
Я говорю, что я могу потреблять то, что я хочу прямо сейчас.
И это то, что происходит на краю истории
Большой глаз обращаются к нам.
Мы единственное, что старение,
Но мы не знаем еще, мы цепляемся на небо, небо, небо
Спи крепко навсегда, навсегда спать спокойно
На данной странице располагается перевод песни «That Battle Is Over» исполнителя «Jenny Hval». На русском языке песня звучит как «Битва окончена ». Для Вашего удобства текст мы расположили в две колонки: в левой находятся слова песни «Jenny Hval - That Battle Is Over» на английском языке, в правой же перевод песни «That Battle Is Over» на русском языке.
Еще переводы песен исполнителя Jenny Hval