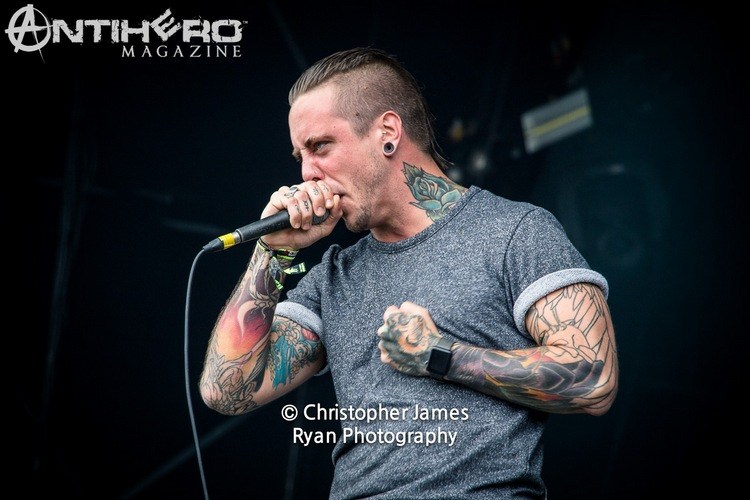 Shade
So where are you now?
Hiding behind another masquerade
Your deception stripped you of all you ever loved
You lie awake at night afraid to even dream
Cos when you close your eyes, all you see is me
There's no disguising your true nature
You're nothing but a fucking traitor
Suffer bitch!
Drown in waters of depression
Your pain is purification
This hatred's building up
Take one last look above
The pressure's all too much
Say goodbye to all that you love
You know I bore you no ill will
And that you brought this upon yourself
You know I meant you no harm at all
But now I'll bring you hell
What have you become?
Your fading
What have you become?
Your nothing
I will rise up to tear you down
And no-one will stand in my way
I will bring you to your knees
Our dreams were one and the same
But no more
No more!
This is nothing but a waste of emotion
You are nothing but an insect I stamp on
Vindication through an onslaught of violence
Living manifestation of nightmares

Тень
Так где ты сейчас?
Прячась за другой маскарад
Ваш обман раздел вас всего вы когда-либо любили
Вы ложитесь спать по ночам боится даже мечтать
Потому что, когда вы закрываете глаза, все, что вы видите меня
Там нет маскейся вашей истинной природы
Ты ничего, но чертов предатель
Страдают сука!
Утопить в водах депрессии
Ваша боль очищение
Эта ненависть в созидании
Возьмите последний взгляд выше
Давление все слишком много
Скажите до свидания всем, что вы любите
Вы знаете, что я не родила тебе никакого недоброжелательства
И что вы принесли это на себя
Вы знаете, что я не имел в виду вам никакого вреда вообще
Но теперь я принесу вам ад
Что вы стали?
Ваше замирание
Что вы стали?
нет Вашего ничего
Я восстану рвать вас вниз
И никто не будет стоять на моем пути
Я выведу вас на колени
Наши мечты были один и тот же
Но не более
Больше не надо!
Это не что иное, как пустая трата эмоций
Вы ничего, кроме насекомых я топтать
Оправдание через натиск насилия
Живя проявление кошмаров
На данной странице располагается перевод песни «Shade» исполнителя «Heart of a Coward». На русском языке песня звучит как «Тень ». Для Вашего удобства текст мы расположили в две колонки: в левой находятся слова песни «Heart of a Coward - Shade» на английском языке, в правой же перевод песни «Shade» на русском языке.
Еще переводы песен исполнителя Heart of a Coward
Heart of a Coward
-
Shade
845