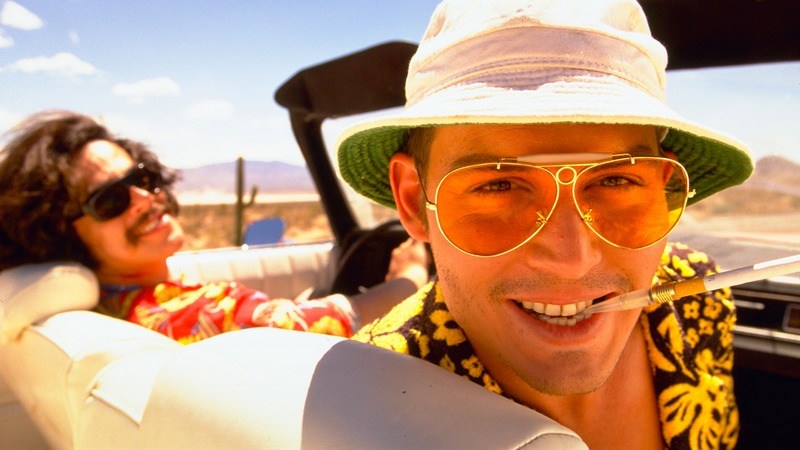 Let Me Hear
You guys do not notice that we are gifted just by being humans,
We are absolute predators,
We do not even have any enemies,
Maybe there are other animals watching us
And thinking that someday we will beat them down.
Oh, we have the brains to think hard,
Wear our favorite clothes,
We are at no doubt human beings.
Many small lives,
They were born
With the fate
Of dying for someone,
A human baby.
When will they find out
That at the point they were born, we are
The winners of Earth.
ああ ひとり泣いていた となりのきみが问いかける
だから僕ら寄り添い生きる 煌めくまで
For what have I been living for?
When will I find out the answer?
An answer that is only for you,
What will myself and the first scenery I saw
Look like?
It's my face, my face.
Shut up! I read this inside the book I read before,
According to Maslow
There are five steps in a human's desire.
To live a long, long life, to stay safe and to receive
Love from others,
To get respect from
Others, to get closer
To your ideal,
That's what it said.
No matter how hard other animals try,
They probably can't go over the first step,
That is how intelligent we are, and an animal filled with greed,
But that is probably why we can still live
On the top of the food chain
In this blue planet, although we have weak bodies.
ああ また君の目に いつもの朝が 映り込む
流れる 涙が きえてゆく
For what to live for?
Think deeply as you live, yeah!
'Cause you humans are the only ones that can do this on Earth.
新しい答えを
What is it that you want to get in your right hands?
Let me hear.
Tell me your new answer,
Prove that you are different from monkey,
If there is nothing to crave for, humans will die in a way.
Don't you think so too?
Let me hear, let me hear, let me hear.

Позвольте мне услышать
Вы, ребята, не замечаете, что мы одарены только будучи человек,
Мы абсолютные хищники,
Мы даже не имеем врагов,
Может быть, есть и другие животные следят за нами
И думать, что когда-нибудь мы будем бить их.
О, у нас есть мозги, чтобы думать трудно,
Носите наши любимые одежды,
Мы без каких-либо сомнений человека.
Много маленьких жизней,
Они родились
С судьбой
Умирания для кого-то,
Человеческий ребенок.
Когда они узнают
Это в момент их рождения, мы
Победители Земли.
あ あ ひ と り 泣 い て い た と な り の き み が 问 い か け る
だ か ら 僕 ら 寄 り 添 い 生 き る 煌 め く ま で
Для того, что я был живу?
Когда я узнаю ответ?
Ответ, что это только для вас,
Что будет сами и первые декорации я увидел
Выглядит как?
Это мое лицо, мое лицо.
Заткнись! Я прочитал это в книге, которую я прочитал перед тем,
Согласно Маслоу
Есть пять шагов в желать человека.
Для того, чтобы прожить долгую, долгую жизнь, чтобы оставаться в безопасности и получить
Любовь от других,
Для того, чтобы получить уважение от
Другие, чтобы стать ближе
К вашему идеалу,
Вот что он сказал.
Независимо от того, как трудно другие животные не попробуешь,
Они, вероятно, не может перейти на первый шаг,
То есть, как умные мы, и животное наполняется жадностью,
Но это, вероятно, почему мы все еще можем жить
На вершине пищевой цепи
В этой голубой планете, хотя у нас есть слабые тела.
あ あ ま た 君 の 目 に い つ も の 朝 が 映 り 込 む
流 れ る 涙 が き え て ゆ く
Для чего жить?
Думайте глубоко, как вы живете, да!
Потому что вы, люди, являются единственными, которые могут это сделать на Земле.
新 し い 答 え を
Что это такое, что вы хотите получить в ваших умелых руках?
Позволь мне услышать.
Скажи мне свой новый ответ,
Докажите, что вы отличаетесь от обезьяны,
Если нет ничего, чтобы жаждать, люди будут умирать в пути.
Не думаете ли вы так же?
Позвольте мне слышать, да слышит меня, дай мне услышать.
На данной странице располагается перевод песни «Let Me Hear» исполнителя «Fear, and Loathing in Las Vegas». На русском языке песня звучит как «Позвольте мне услышать ». Для Вашего удобства текст мы расположили в две колонки: в левой находятся слова песни «Fear, and Loathing in Las Vegas - Let Me Hear» на английском языке, в правой же перевод песни «Let Me Hear» на русском языке.
Еще переводы песен исполнителя Fear, and Loathing in Las Vegas